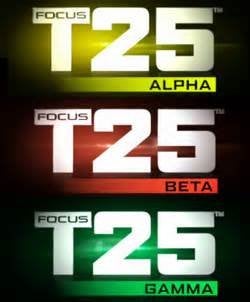 You have seen the commercials, and the internet ads. But you really don't know anybody who has done the whole shebang. No worries! PDXWHY is here, and I will share my review of the entire program including the eating regiment and the resistance band.
Please note: I am NOT a Beachbody Coach (sales presenter). I will not make any money if you buy the program. I did get a crazy deal on Shakeology via Craigslist.
First, the eating plan:
The eating is very simple- you are sent too the store with a list of 25 foods( about 19 if you are vegan/vegetarian) These are health promoting foods, like black beans, quinoa, spinach, sweet potatoes, tofu and almond milk. There isi also mention of Shakeology (Beachbody proprietory brand of nutritional supplement)The regime will depend on your calories as determined by the quiz in the booklet. The lowest calorie count is 1200; the highest is 1600. With those calories counts plus the exercise you will run a calorie deficit and lose weight.
Because I did not think I had weight to lose, I did not follow this plan for more than two weeks. During those two weeks I was energized in the morning BUT fatigued by midmorning, and the snacks were not enough. HOWEVER- I did lose weight ( more on that below) and the vegetarian recipes in the book, especially the tofu and veggie bake and lentil salad, were delicious.
There is a 5 day Fast Start Plan which is even lower in calories- at 1100- and I did do this. I did lose weight, and I was sad and fatigued the entire week. I did lose weight. It i intended to be a sort of mind trick- once you see fast results, the more motivation you have to stick with the plan for the 10 weeks. I would not recommend the fast track AT ALL. From a biochemist perspective I feel that 1600 calories is already starvation diet level; 1100 is very low and can cause someone with eating issues to go deeper into trouble.
Supplements:
I used a sampler pack of Shakeology (purchased at Beachbody's retail cost) and E&E, Energy and Endurance, a caffeine/nitrogen/vitamin drink. E&E is great value and one tub will absolutely lst for 12 weeks, and I high recc this if you wake up early in the morning or do this workout in mid afternoon. HALF A SCOOP PEOPLE. Don't try to be hardcore. Shakeology is..problematic for me. It is a filling, plant based supplement that you can subistitute breakfast or a midmorning snack for. It's very nutritious and potentially health promoting. However, even with autoship, it is pricey. Effective, but pricey. Honestly though most people are not vegan and don't like veggies, Shakeology is a perfect niche product. I would say look to supermarket for lower priced, pea protein or hemp protein based shake supplements, and add fruit and greens.
The Workouts:
Alpha:
The premise of T25 is very similar to Insanity: bodyweight and speed drills, done in rapid rounds. Do not be fooled by the 25 minutes- this program is a killer. There is a modifier, Tonya, who was a star in Insanity and Hip Hop Abs. She will modify all moves for Alpha Beta and Gamma EXCEPT for Speed 3.0. Andy, an impossibly bright and blond young man, will be on bands.
Workouts: In Alpha, the focus is really on learning the exercises to precision, and balance, balance, balance which builds strength. Tough, but Shaun T is an excellent queuer and he really helps with your sense of prioception. You will begin with Cardio, then move on to Speed 1.0, Total Body Circuit, Ab Intervals and an optional double Lower Focus and Cardio. In fact, every fifth day of the workout you will do some sort of strength based workout followed by a cardio based workout.
Favorite Alpha Workout: Speed 1.0
Least Favorite: Ab Intervals- I modified all of the ab work from 3rd week. I did not want that blocky, washboard look.
In Beta, you will take the exercises you learned in Alpha and you will will doing more of them, at a faster pace and while using weights or resistance bands. There is still the emphasis on precision and form, but now you will be moving faster. The weight exercises will work your muscles to failure - it's basically weight routines set to an aerobic pace. I did this round twice. If you are looking to lose weight or start to see definition, you will see it during this round.
Favorite Beta Workouts: Speed 2.0, Core Speed (an optional dvd) Upper Focus
Least Favorite: Dynamic Core. As with above, I modified the moves so I did not get a blocky look.
Gamma is optional- an expensive option : $40 when it was on special, $60 regular price! I must say though- Gamma is awesome! All weights and resistance band training, all set to a cardio pace and an additional speed workout that will kill you. Thee are two options: pure Gamma, which is the weight/resistance routines for a 1 month cycle and Gamma Hybrid, for a 1 month cycle. It is suggested you do the hybrid before pure Gamma.
I have done the hybrid program and I really like this. Since I have varying resistance bands I could do the hybrid program all year. It could easily, EASILY, displace my mat Pilates routine for up to a year. In fact I will say that if you were to make a 'best of' T25 Gamma Hybrid would be that. I have seen some serious definition in my legs and arms this past 5 weeks, almost as much as when I was dancing when I was a kid.
Favorite Gamma Hybrid workout: Weeks Two and Three- add in Lower Focus along with Upper Focus. Your bottom will thank you.
Least Favorite: Speed 3.0- Take your time with this one- this is almost too fast, and you can injure yourself!
Total cost, including supplements and optional DVDs: $200 ( As I stated above, I got a deal on Shakeology)
Total time investment per day: 28 minutes (there is a 3 minute cool down)
Total time investment: 10-16 weeks
Weight loss: I did not think I had additional weight to lose. In fact, I was perfectly comfortable with my weight and with my pants/dress sizes. But increased responsibility at work, plus grip gigs was keeping me away from my club membership. Because I initially did have success with P90x and Insanity a few years back I decided to give T25 a try.
In fact, I did lose weight during the experimental following of the food plan. Like many vegans, you can trick yourself into thinking vegan doughnuts/cookies/non dairy frzen dessert are calorie free. They are not, and what the food plan did do was help me refocus on healthy eating and good portion sizes.
So I went from 6/8 to 4/6 in pants, and from a 10 to a 8 in blouses and dresses. My waist is now at a 27/26 inch, hips are at 36 and bust down a couple of inches ( I have to refitted for bras- UGH).
But, PDXWhy, is this workout for me?
1) If you have serious issues with your shoulder or knees, this is NOT the workout for you. Even with Tonya modifying there is still potential for pain and injury in those areas.
2) You must devote time to entire program. For many people you will not see results until close to the end of Beta ( that was when I really looked in the mirror naked and said "Holy Shit!") and if you buy Gamma, like I did, all of a sudden your body will drop serious water weight and you will get definition. Sure the people in the commercials got super lean, but remember, those were test group participants who had diet coaching and support.
3) Eat more for energy, but you must at least commit to a healthy eating plan, low in fat, high in plant based protein and lower in starchy carbs. Minimal alcohol, refined sugar and salt. The recipes provided are simple but you must devote time to making them!
4) It's not cheap. Are you willing to spend that amount of money? Are you in place where you can do that? And not cheap with time- you must carve out and devote at least 28 minutes of the day TO YOURSELF. Often, this means getting out of bed earlier. In the cold dark of winter this felt like cruelty. I can imagine how it would be for a new mom or dad or overworked parents!
5) You need at least 8 by 8 square feet of space.
So, that's my review. I will be doing the hybrid Gamma for another 4 weeks, then pure Gamma for 4 weeks. I will be doing this with another workout program to be determined- either UFC fitness or PiYo, another Beachbody jam. I plan on reviewing that for you as well. In the fall/winter I plan on taking on Physique 57 and then P90x3.
Ask questions!